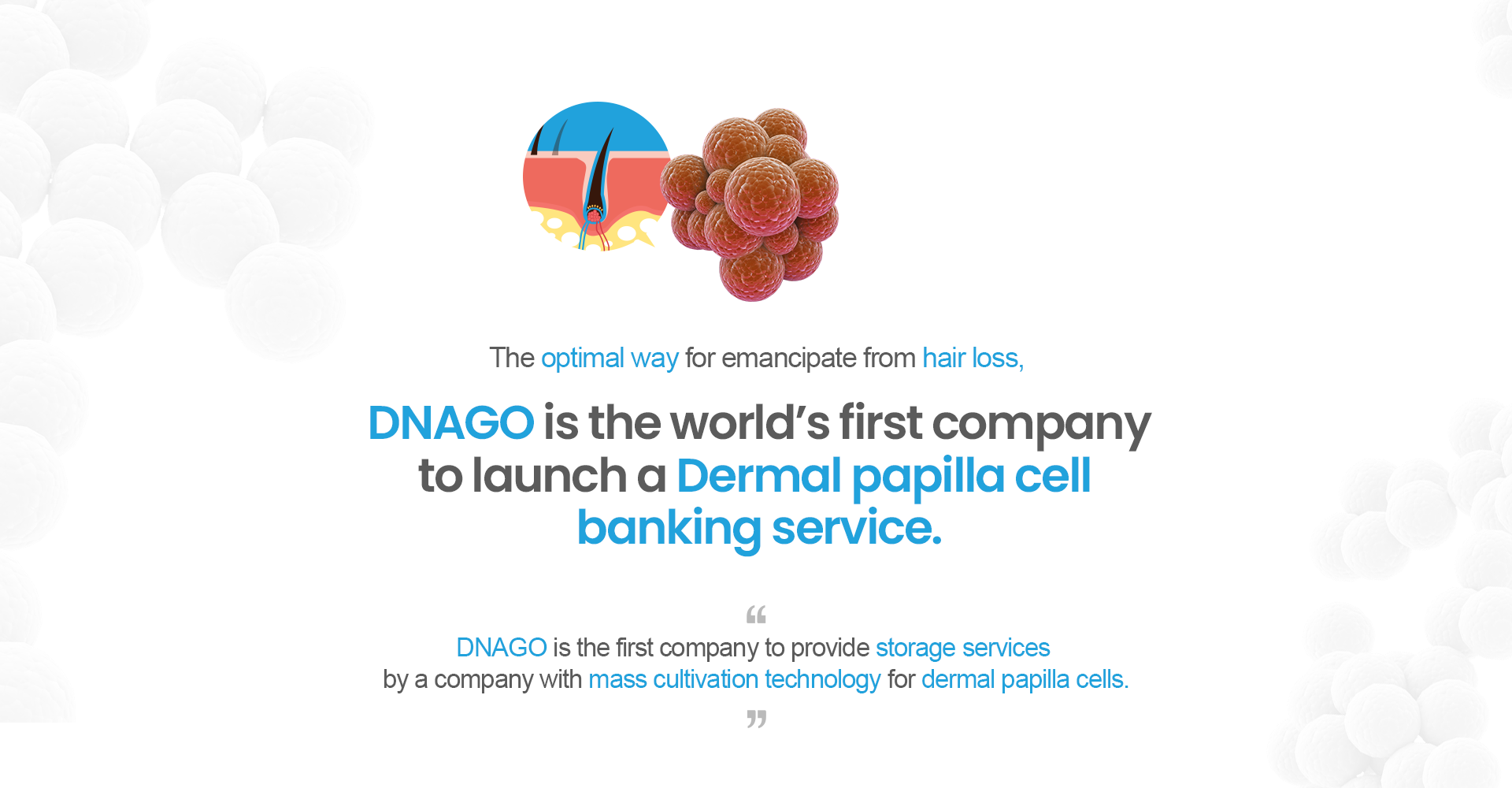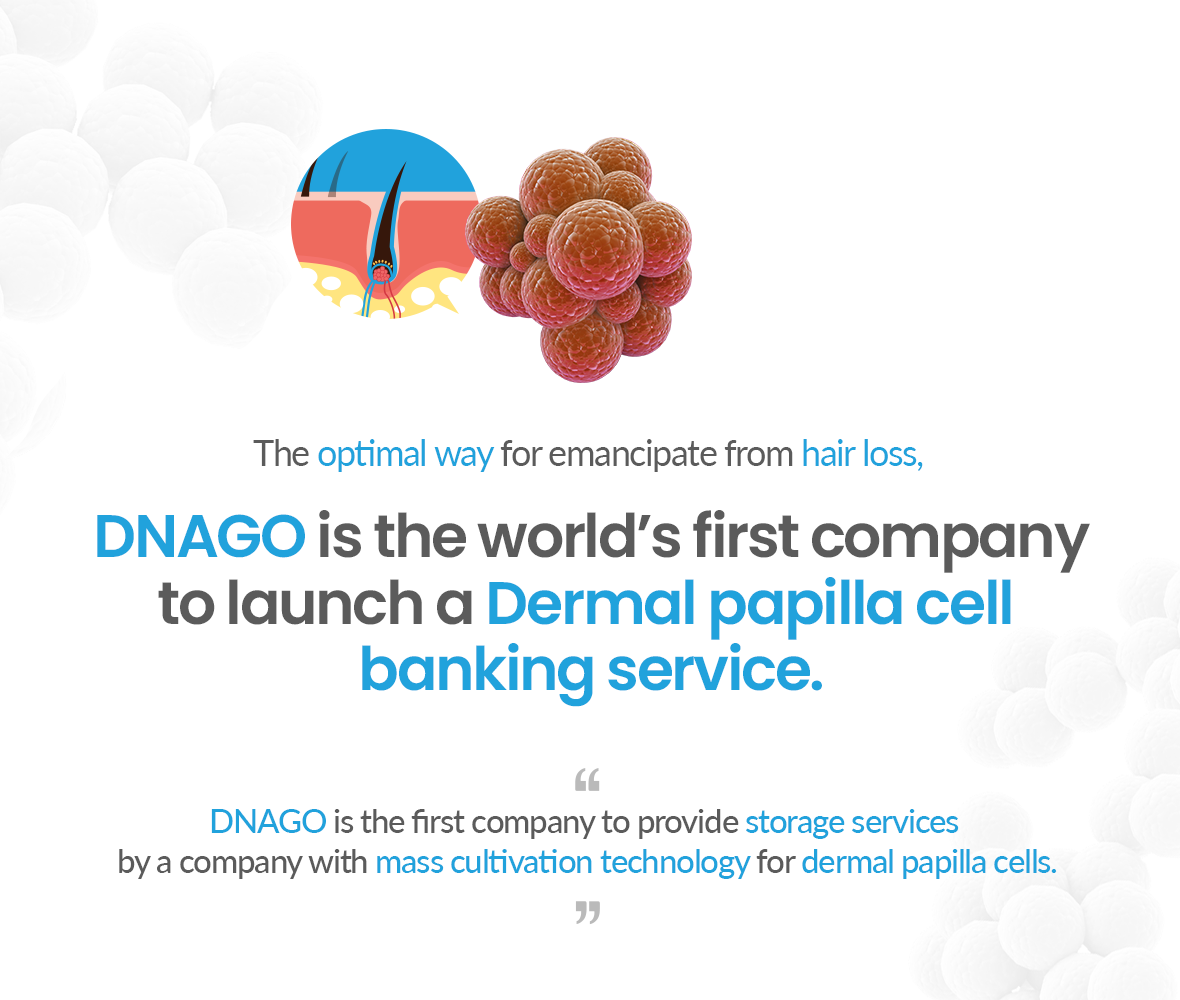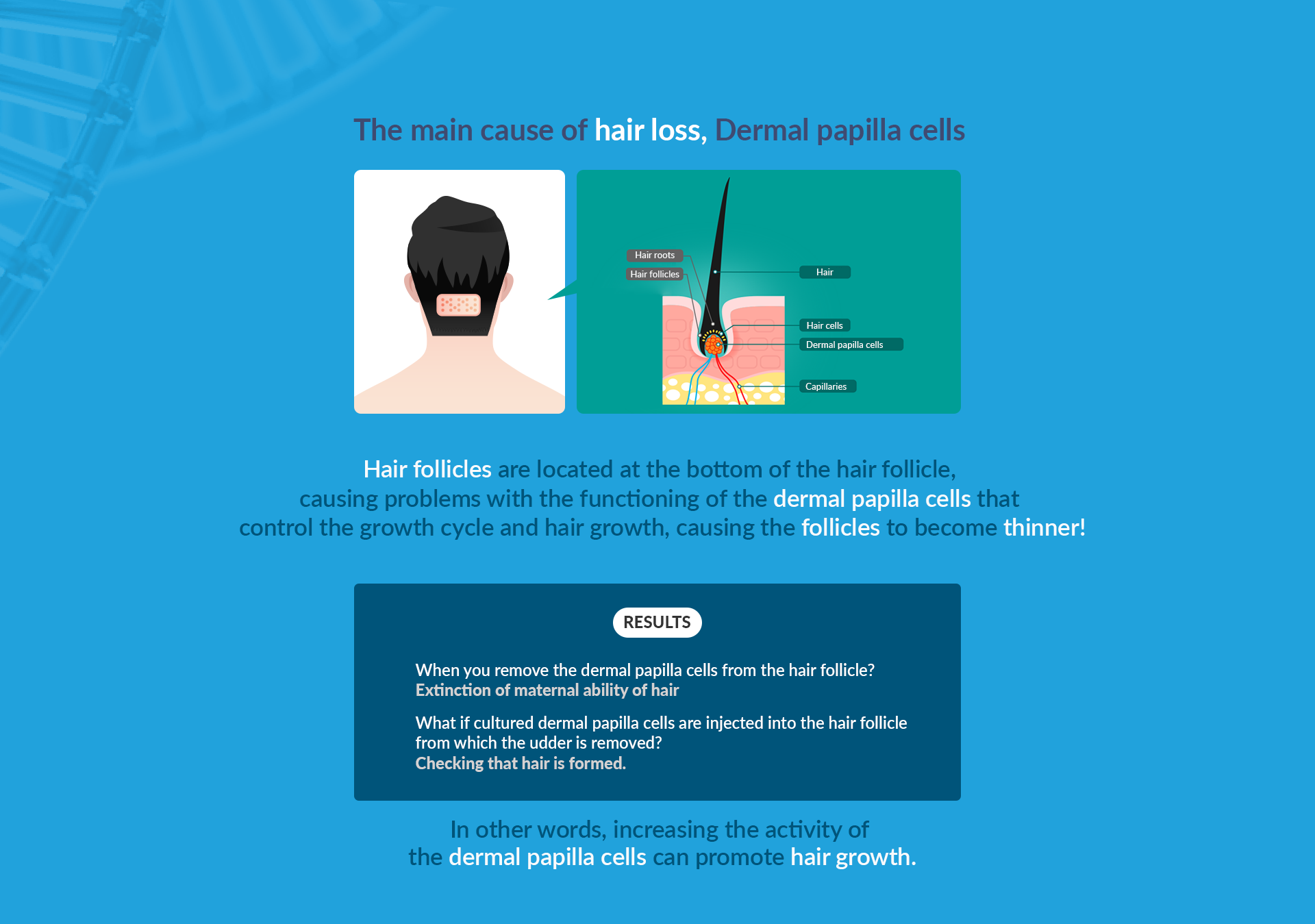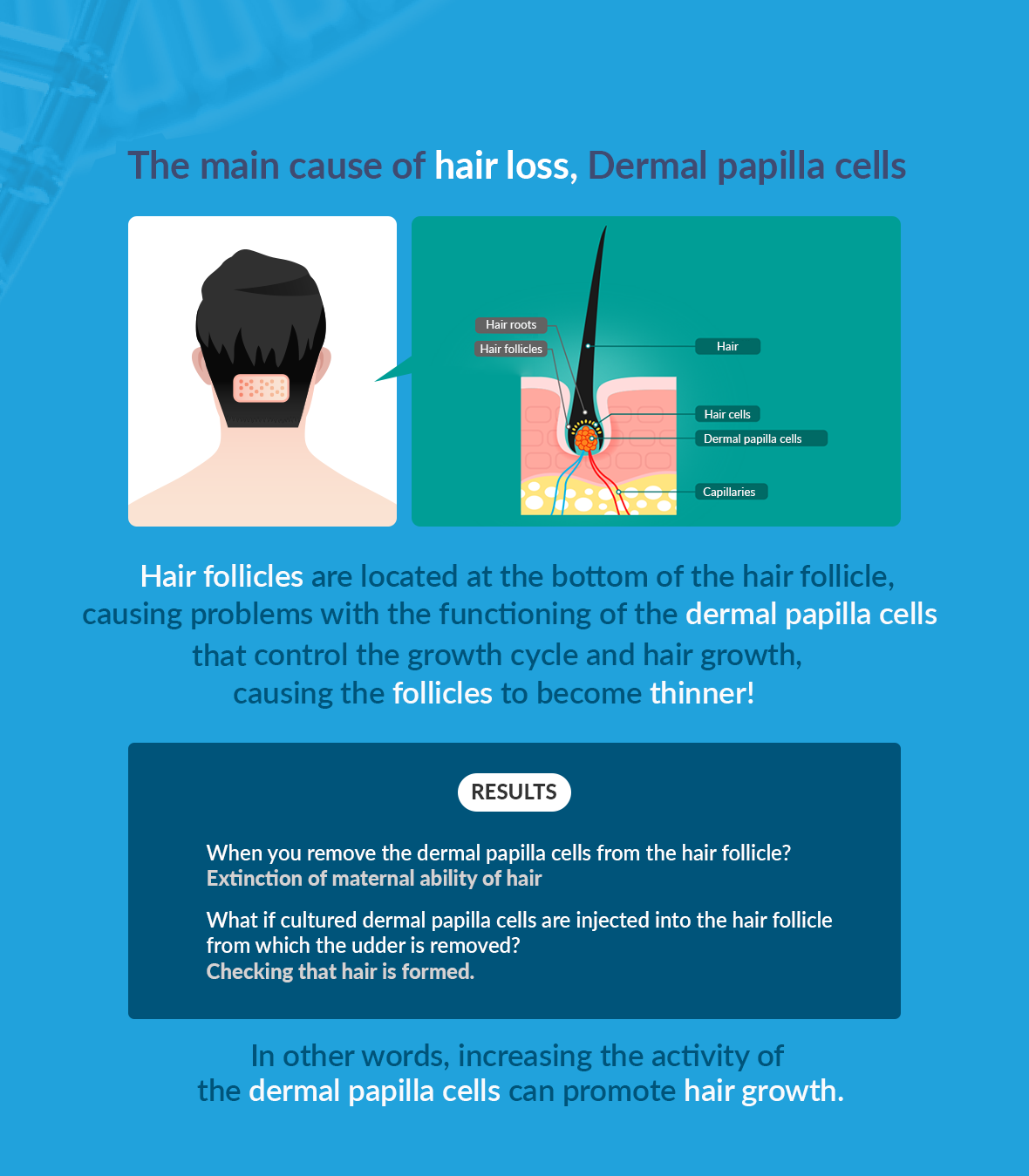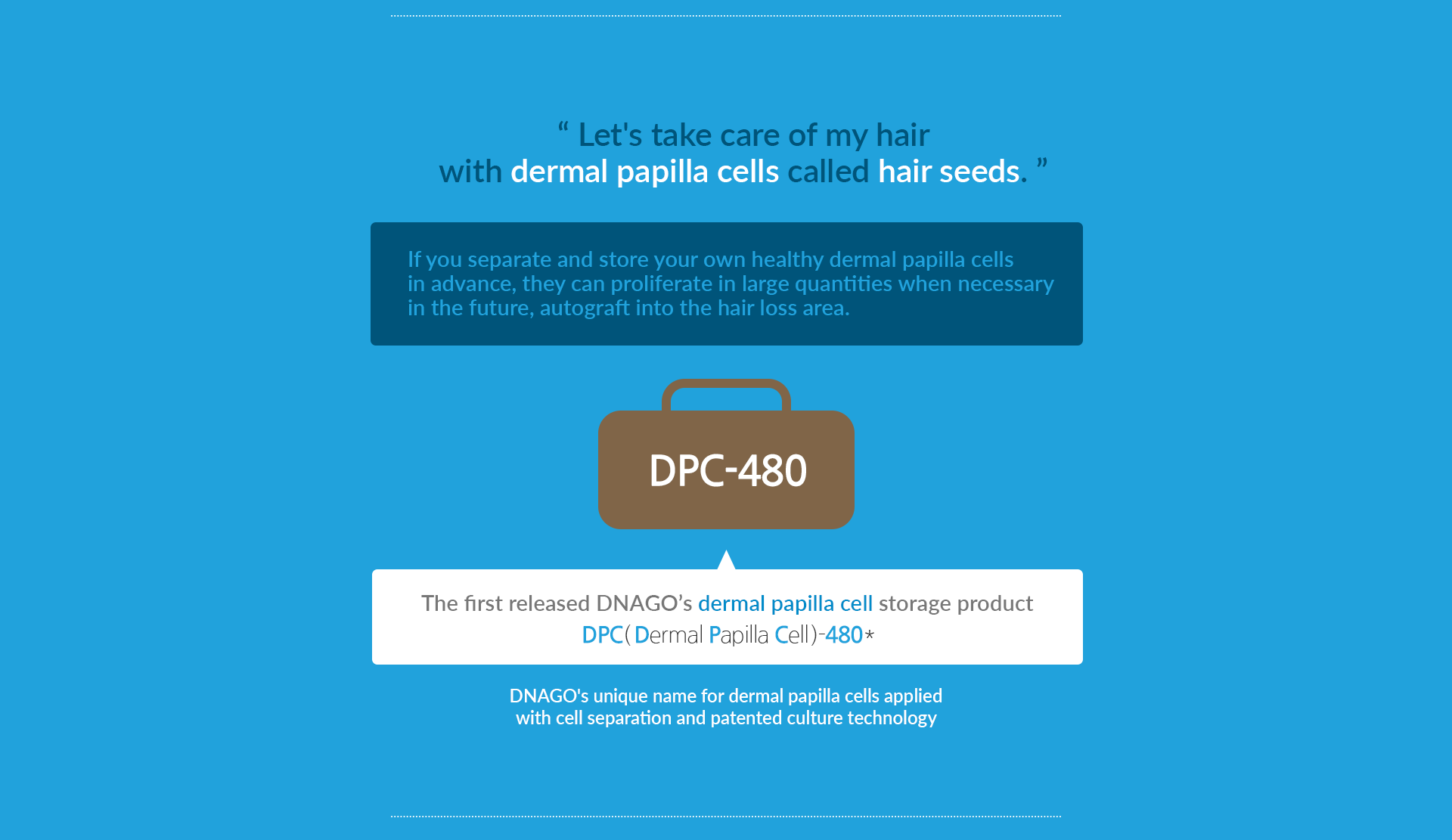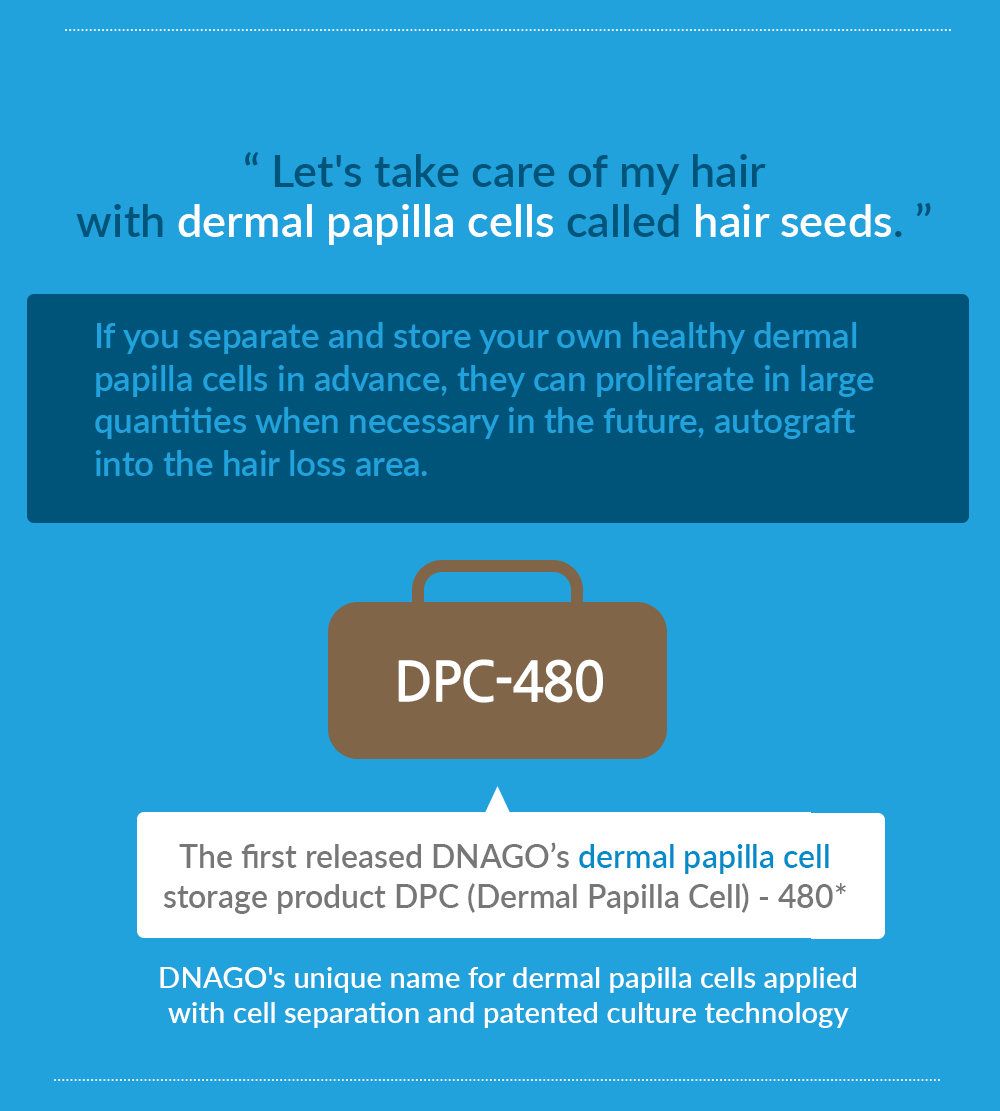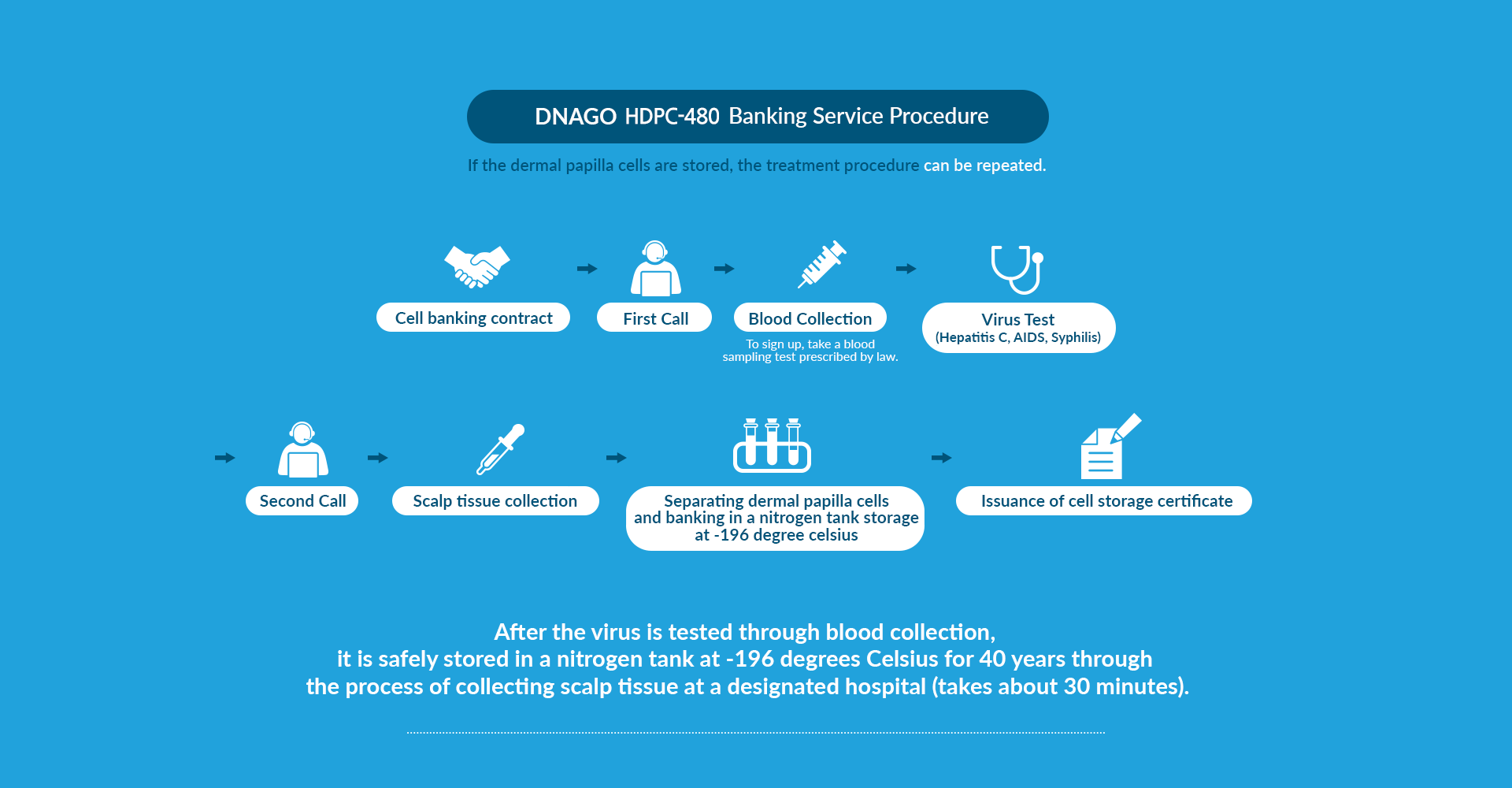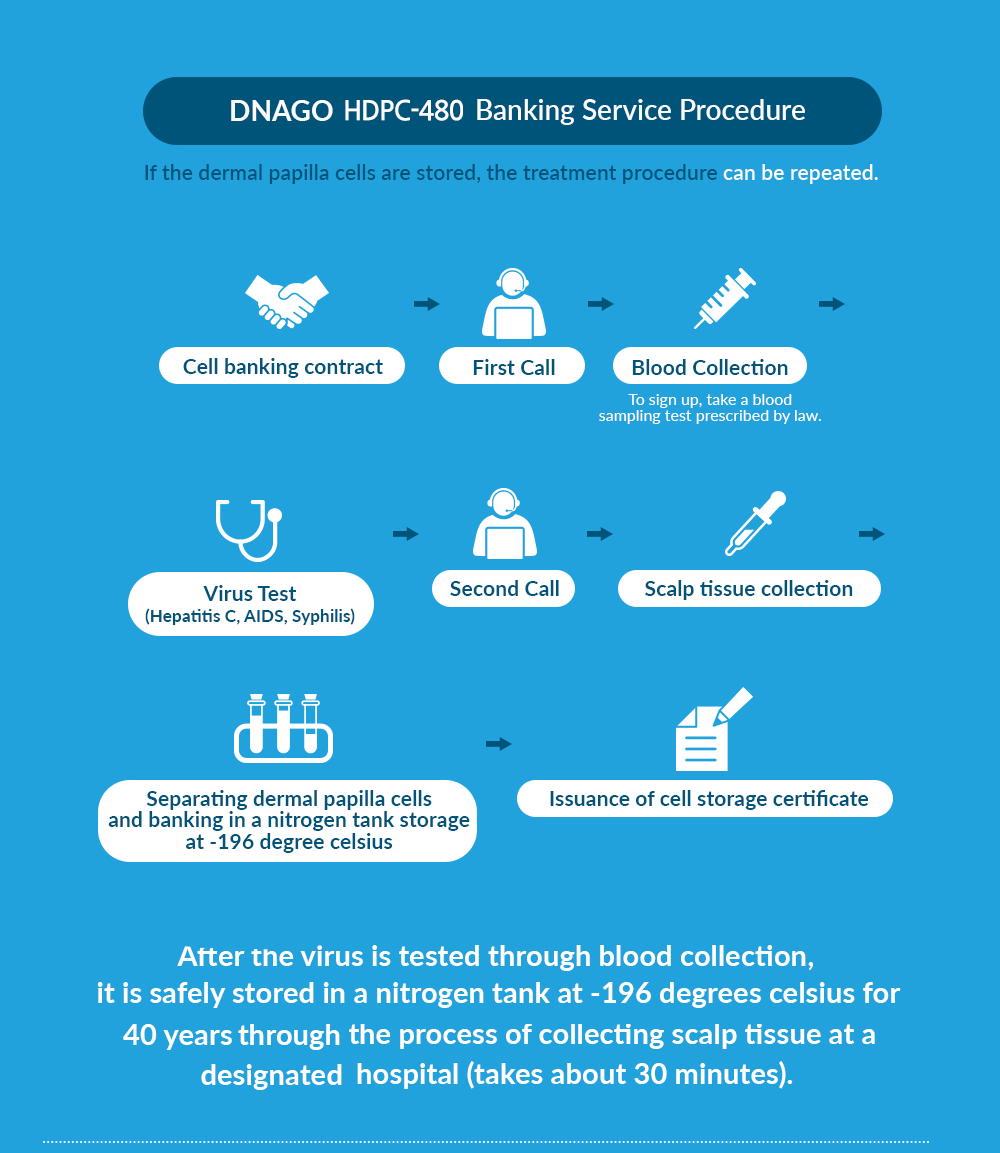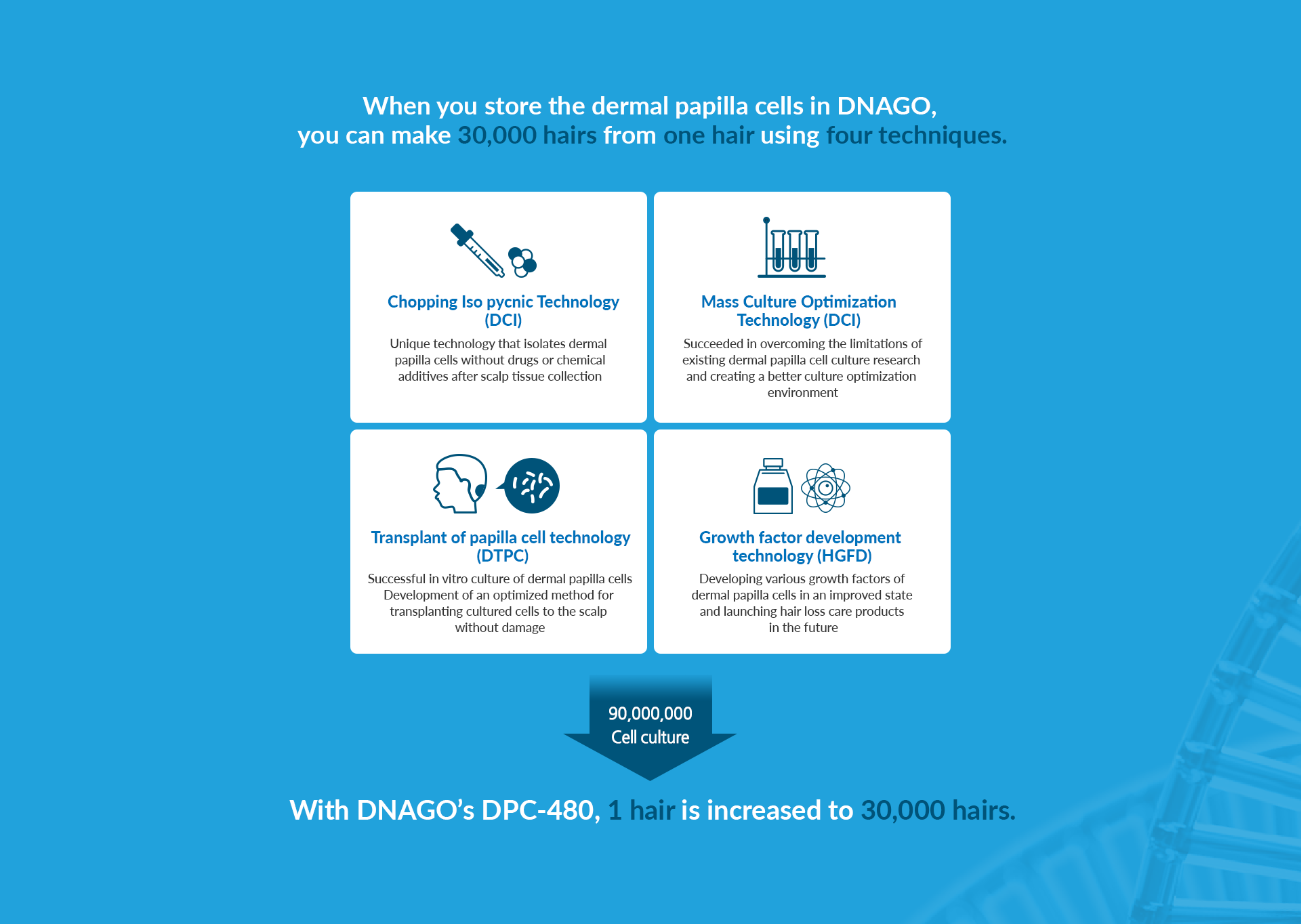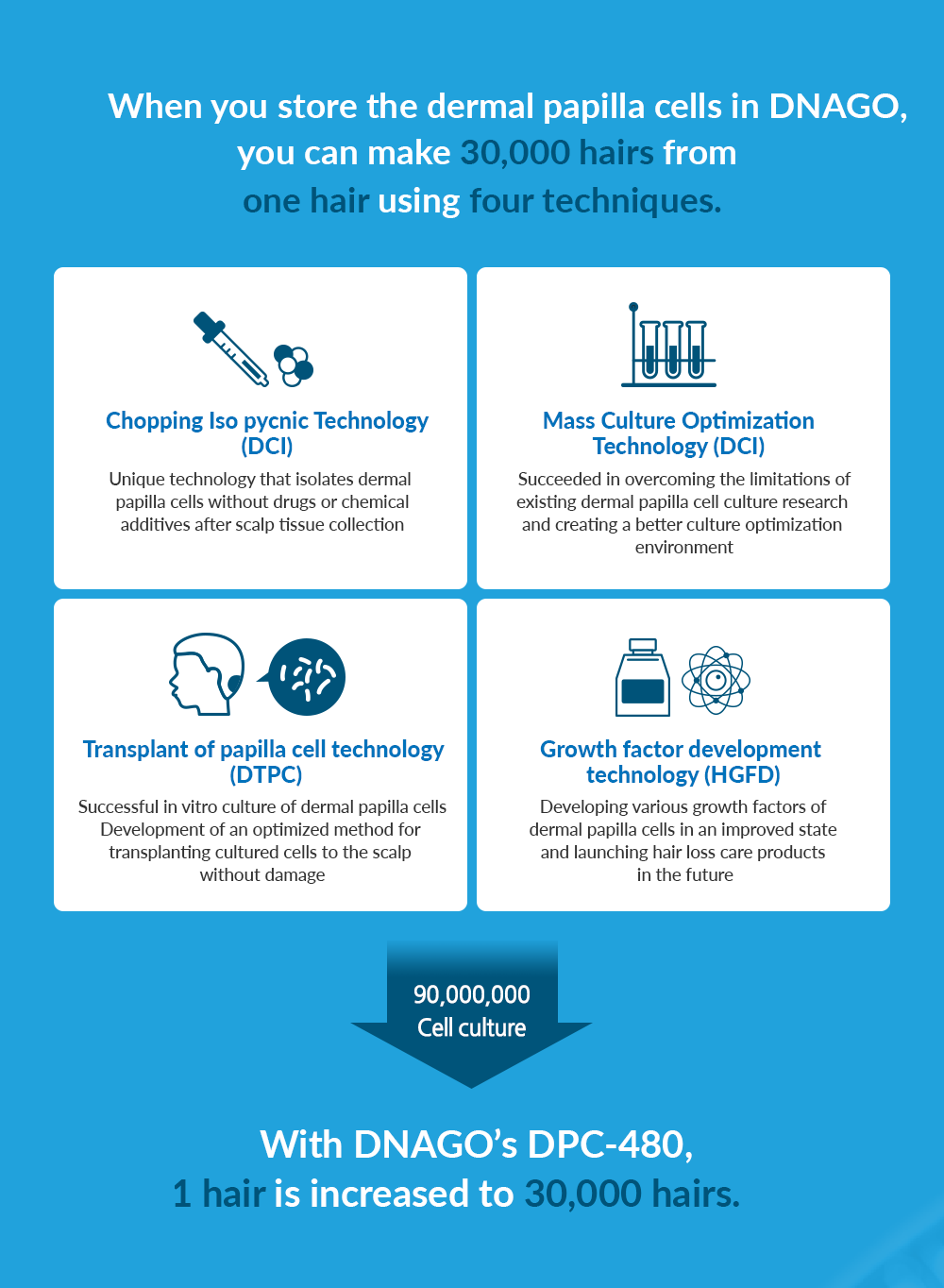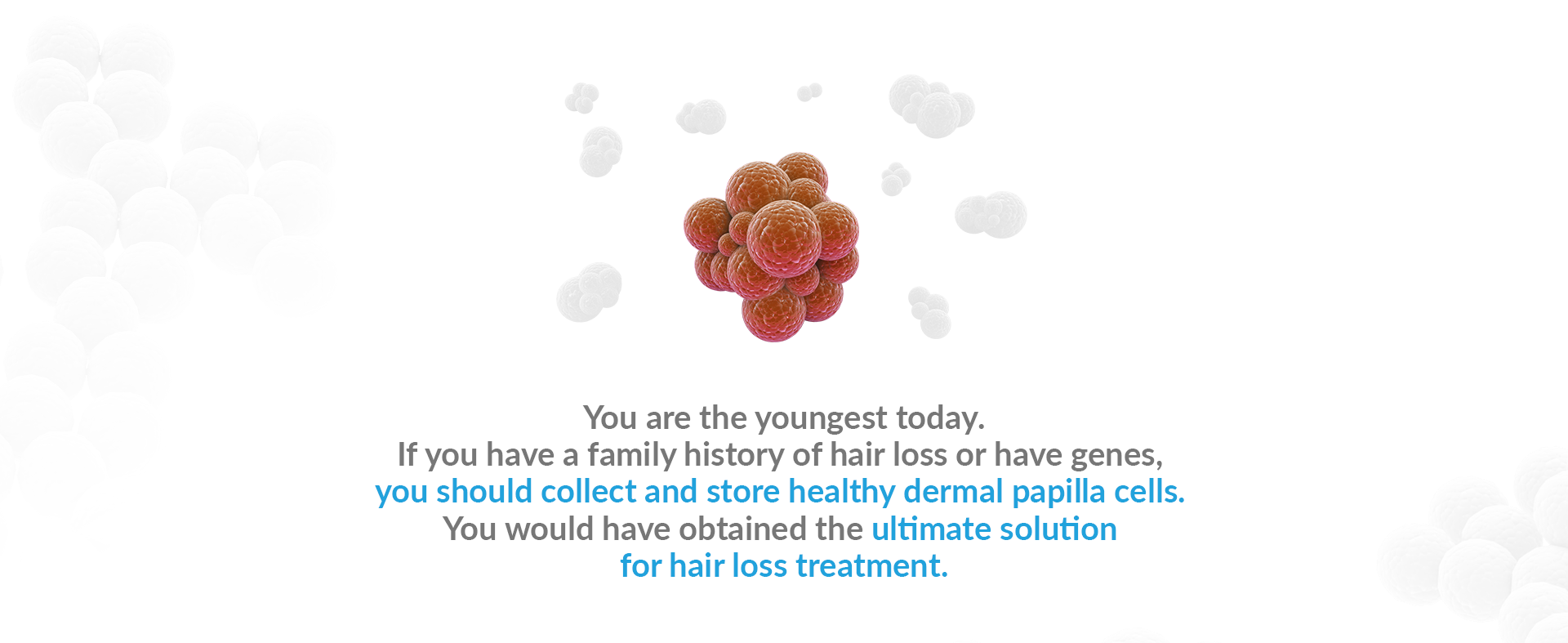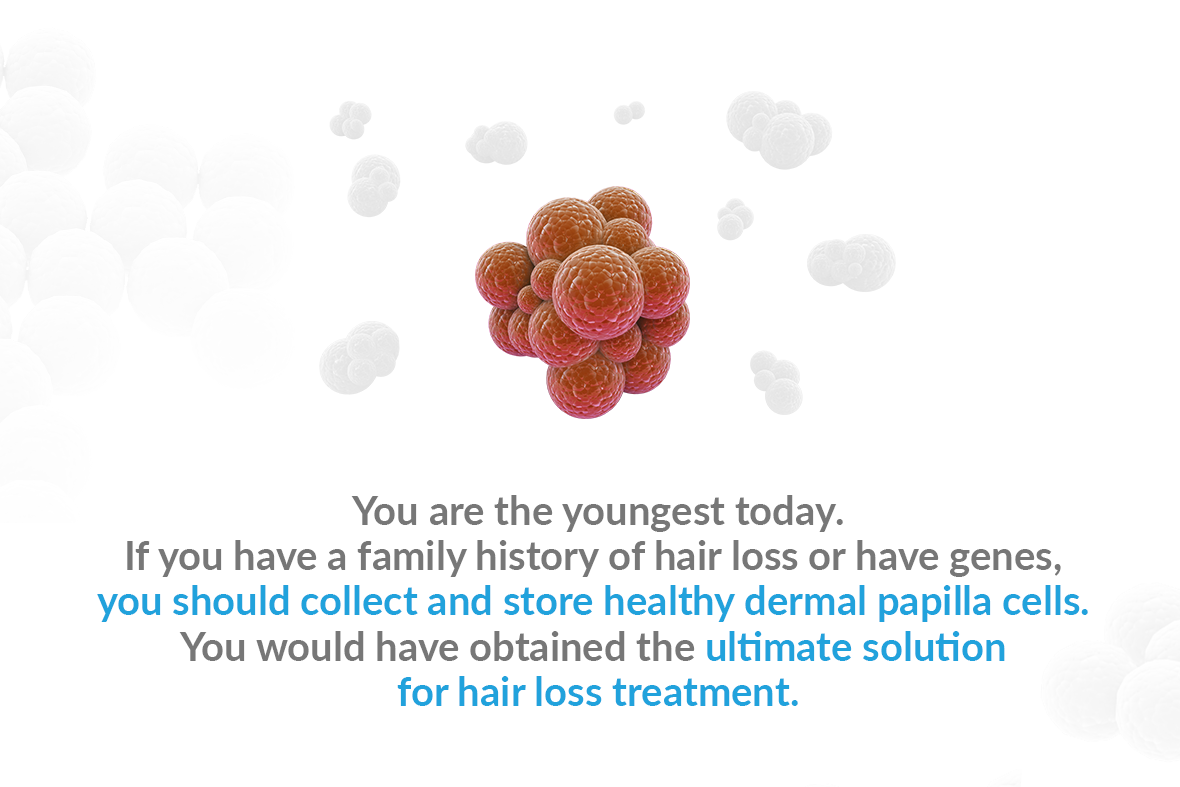 Prepare Your Healthy Life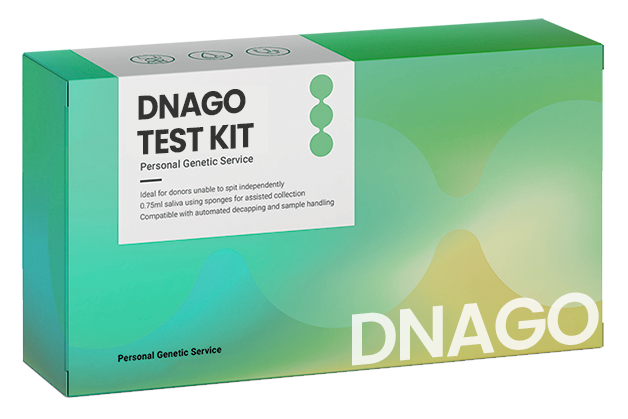 Store your Dermal Papilla C Cell for your healthy hairs. You can make 30,000 hairs from one hair.

Core cells responsible for hair growth

Through DNAGO's unique dermal papilla cell culture technology, you can get 300,000 hairs back.

Only one case can be added to the shopping cart to enter the store owner information.